The Perfect Tequila Cocktail for Your Holiday Party
Nov 30th 2016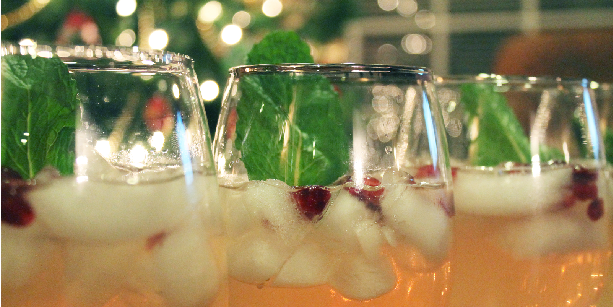 When the holiday season rolls around, we typically store our tequila in the back of the liquor cabinet in anticipation of the summertime margarita season in the future, and move the bourbon, rum, and brandy to the front. These "warm" liquors have tons of recipes that yell "it's Christmas"! But, I am here to tell you that you are missing out. Tequila can be one of the best ingredients in your Christmas cocktail, and here's why; #1 Tequila makes you feel all warm and fuzzy inside. #2 Tequila has the same beautiful golden color of Santa's belt buckle. #3 Tequila tastes amazing in this holiday drink recipe I am about to give you (it gives it a nice deep taste).
Once you try this drink, you will make sure your tequila stays front and center all year round!
Mistletoe Cocktail
Ingredients:
2 oz. of your favorite Tequila Añejo (we recommend Montalvo Añejo Tequila)
1/2 oz. Sherry
2 oz. your favorite sparkling wine (we recommend La Marca Prosecco)
5 cranberries
1 tablespoon lemon juice
1/2 oz. of allspice-infused simple syrup
1/2 oz. of mint-infused simple syrup
Sprig of mint for garnish
Directions:
Crush cranberries in a shaker, and then add lemon juice, and the simple syrup in.
Pack your shaker with ice.
Add Tequila Añejo, Sherry, and champagne.
Shake until frothy.
Serve over fresh ice and garnish with a fresh mint leaf.